Specialty Service for All Exterior Cleaning
You deserve quality. You deserve consistency. You deserve convenience. And you deserve transparency. When you trust Pro-X Pressure Washing for your property's exterior cleaning needs, you can count on getting everything you deserve - and more! We're proud to serve neighbors near and far in the Ohio Valley. To our specialists, your property is number one. And it will always get treatment that reflects that.
We make your exterior cleaning experience simpler, safer, and more effective. From house washing to concrete cleaning, from a commercial property to a residential one, we have a solution that brings out the best in your exterior. At Pro-X Pressure Washing, we believe that great service can only come from a business committed to customer satisfaction. Using innovative cleaning methods and authentic expertise, we deliver a solution that is professional, customized & guaranteed.
We Treat Your Property to the Best
There is no "standard" Pro-X Pressure Washing customer: We serve single-family homes and apartments, war memorials and retail centers. But there is a "standard" Pro-X Pressure Washing service, and it all revolves around the end goal to deliver exceptional results. You can trust our team for:
Residential Services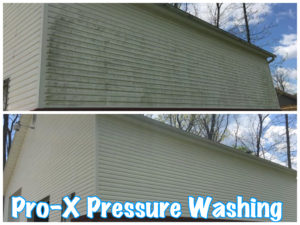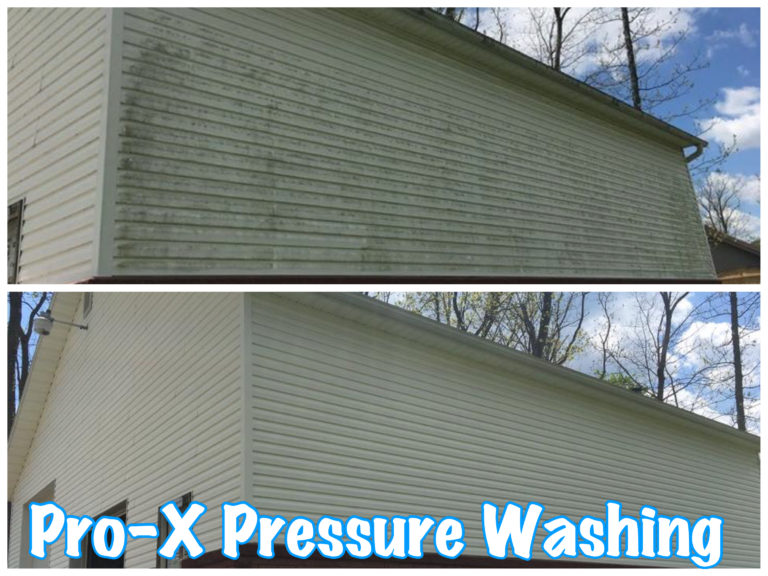 Residential Services
House Washing
Roof Cleaning
Deck a& Wood Restoration
Concrete Cleaning
Paver & Patio cleaning
Landscaping Block Cleaning
Masonry Sealing
Commercial Services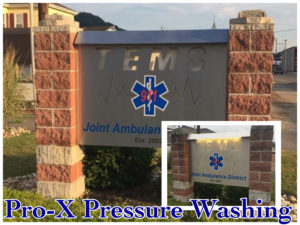 Commercial Services
Building Washing
Storefront Cleaning
Concrete Surface Cleaning
Concrete Sealing
Pool Patio Sealing
Ask Us About Our Splash Proof Coatings!